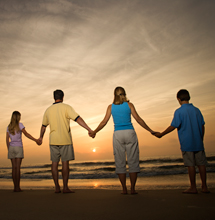 The estate planning attorneys at The Elder Law Firm PC know that your will is the simplest estate planning document — they also know how difficult it can be to take the first step to create one. Although, in some situations, a basic will may be the only document you need to build a proper estate plan at this particular stage of your life.
No matter when you prepare your will, every will must endure the probate process, meaning it must be filed with the Probate Court. The Court will then approve your Executor and will also oversee everything that this individual does throughout the process.
The primary role of your will should be to name an executor of your estate, appoint guardians of any minor children and distribute assets. In addition, your will should clearly state your wishes for burial, cremation or organ donation and also may dictate alternative inheritance instructions, such as if a stated heir's death precedes yours.
While your will can be a powerful document, it does have its limitations. Simply having a will in place will not help you to minimize, reduce or avoid gift or estate taxes or limit the control an heir or spouse has over inherited property. In addition, a will cannot provide any benefits in regard to tax, Medicaid or Medicare planning, or serve to provide lifetime or ongoing income or care for a spouse, child or special needs adult.
Unlike wills, Trusts can help you with asset management during your life, even if you become mentally incapacitated. If you properly fund your trust by placing assets in the name of the trustees or designating your trust as a beneficiary, you can avoid the costs, delays and problems that arise in probate court. In addition, you can provide for outright distributions or continued management of your assets on behalf of your loved ones. With a trust, you can also engage in tax-planning so that you provide more to your loved ones and less to state and federal government entitites. The best method for determining whether a will is all you need — or if other estate planning documents would better serve your interests, protect your assets and save time, money and taxes — is to schedule a free consultation with an experienced estate planning attorney at The Elder Law Firm PC.
Michigan Elder Law Attorneys at The Elder Law Firm PC provide assistance in protecting your assets and protecting your family through trusts, wills, Medicaid and estate planning. Contact us by calling 616.840.3754 or by requesting a free consultation online here.