Maximum Rates for the VA Benefits Increase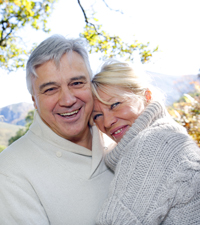 This is an update regarding the most recent increase in the maximum benefit rates for Veterans and their surviving spouses who are receiving or are expecting to receive assistance from the Veterans Aid and Attendance Program. This program is a non-service connected pension for Veterans and their surviving spouses. If the Veteran served 90 days active duty and one of those days was during a congressionally declared period of war, then the Veteran and their surviving spouse are eligible for this benefit.
The new maximum benefit rates for the Aid and Attendance Program are:
Married Veteran: $2,019 per month
Single Veteran: $1,703 per month
Surviving Spouse: $1,094 per month
Please note that these are the maximum rates for this benefit. In order to receive this benefit, there are special income and asset rules that apply. Further, there must be out-of-pocket medical expenses in order to receive assistance from this program.
If you are a Veteran or the surviving spouse of a Veteran, please do not delay in contacting us about this benefit. If you are concerned that you may have too much income or too many assets, or if you do not have current medical expenses but are interested in how this benefit could help you in the future, you should know that it is better to begin planning now than to wait until you need the help. Some planning techniques take time to implement, and filing for this benefit is not an overnight procedure. If you know a Veteran or Surviving Spouse, please share this information with them. It could make a tremendous difference in their life.
Michigan Elder Law Attorneys at The Elder Law Firm PC provide assistance in protecting your assets and protecting your family through trusts, wills, Medicaid and estate planning. Contact us by calling 877.960.5233 or by requesting a free consultation online here.