Is it Time to Update Your Old Documents?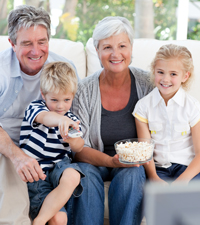 Many times people will ask me if they need to review the estate planning that they did many years ago. My answer is always the same. You should have your estate plan reviewed every three to five years. They are often surprised that this should be done as often as recommended.
There are three reasons why it is important to review your estate plan frequently:
Your memory isn't as good as you think. (Neither is mine) Many times when I sit down with families and I read through their trust and what their planning currently says, they are surprised that a certain child was named trustee over another, or they forgot that they gave a gift of funds to a relative or charity that they no longer desire to give. If not for the review, they would have completely forgotten these details until it was too late.

Your health or financial situation has changed. Whether it is a positive or negative change in your health or financial situation, both can have very serious effects on both your estate planning wishes and the practicality of carrying out those wishes. In addition, there are often tax consequences that might not have been important or applicable several years ago. During a review of your estate plan is also a good time to incorporate asset protection against long-term care costs – before a health crisis hits.

The law constantly changes. There have been many major legal changes in just the last ten years that have had a dramatic impact on estate planning. For instance, the estate tax credit is now 500% higher than it was just ten years ago. This has caused many families that needed semi-complex estate plans to no longer need the same level of sophistication. We have also seen major changes in our health care powers of attorney and trust code – all in the last five to seven years. The new estate recovery law in Michigan that is now being implemented means that the State of Michigan will now be attempting to recover costs for nursing home care when possible. This is a significant change in Michigan law that may have a huge impact on your estate. During a review of your estate plan, you can learn how to prevent estate recovery and plan for a catastrophic medical event that would otherwise decimate your resources and leave either you or your spouse impoverished.
While estate plans don't 'expire' — although the makers of those plans will — their purpose has never been to be written and never thought about again. Estate planning is important and, just as your house, car, and body all require maintenance from time to time, so does your estate plan.
Michigan Elder Law Attorneys at The Elder Law Firm PC provide assistance in protecting your assets and protecting your family through trusts, wills, Medicaid and estate planning. Contact us by calling 616.840.3754 or by requesting a free consultation online here.