Brittany VanDam | Associate Attorney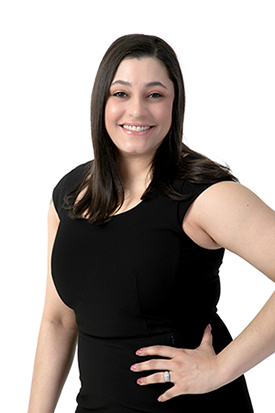 Brittany T. VanDam, JD, earned her bachelor's degree in Criminal Justice from Ferris State University in 2017 and went on to earn her law degree from Thomas M. Cooley Law School in 2020. Brittany has been working in the legal field since 2016 and has been inspired by the compassion and care of our justice system. With a strong and fresh background in criminal justice, she brings a fresh approach to the practice through her use of interpersonal communications and a true passion for helping people. Brittany understands the importance of getting the help you need not only now, but also when you cannot be there in the future. Brittany's practice focuses on Estate planning; Trust Administration; Probate Administration for Estates, Guardians, and Conservators; and Long Term Care Medicaid planning.
In addition to working for the Elder Law Firm, PC, Brittany dedicates her time to doing pro bono work and strives to become actively involved in The Innocence Project. Brittany is also a member of the Women's Lawyer's Association and is a strong advocate for giving back to the community. Her passion for clients and dedication to helping people make her a strong leader in the legal field.
When Brittany is not in the office, she spends her time with her husband and their two dogs. She also enjoys playing games, spending time with family and friends, and shopping.