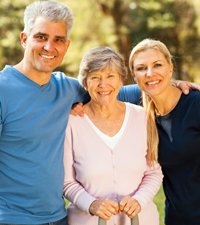 In the United States, Medicaid is a healthcare program designed for low-income families and individuals. This program assists people of all ages and helps cover both short- and long-term stays in various healthcare facilities. While states aren't required to participate, each state in America has participated in the program since 1982. To be eligible for Medicaid, recipients must be citizens of the United States or permanent residents.
Medicaid Stats
Medicaid has grown exponentially since its inception in the mid-1960s. Fortunately, this program has helped care for both otherwise healthy individuals as well as the elderly entering long-term care. This social health program is essential for many people who haven't the resources to cover their healthcare costs by any other means.
The following statistics on Medicaid have been collected over the past 50 years and are reported here as a means of communicating the evolving landscape of the health insurance industry:
1. As an insurance coverage option for low-income individuals all across the United States, Medicaid has helped provide healthcare coverage to needy individuals who would've otherwise gone without proper medical care prior to the program's implementation. Medicaid grew to become the largest financial source of health-related services for low-income Americans when it started in 1965.
2. Elderly individuals who simply receive a Social Security check each month and have no other form of income are one of the prime examples of Medicaid recipients. Families, however, are also becoming one of the largest receivers of Medicaid. In fact, children make up almost half of American individuals receiving Medicaid. According to recent statistics, children are the largest recipients of this insurance plan.
3. While the number has fluctuated over time, recent statistics report that more than 20.96 million United States Americans receive Medicaid. Some people don't stay on Medicaid indefinitely, resulting in the fluctuation.
4. There were about 65.9 million Medicaid enrollees in 2014, of which 29.5 million were children.
5. When Medicaid enrollees enter long-term care or any other type of healthcare facility, it certainly helps to know whether or not a facility accepts Medicaid. To date, over 12,000 home health agencies participate in Medicaid (2013).
6. For elderly individuals receiving Medicaid, it might be comforting to know that around 15,000 skilled nursing facilities participate in the program.
7. 22% of the US population was enrolled in Medicaid at some point in 2010.
Learn More
If you're seeking more information about Medicaid and Medicare, you'll probably need to professional assistance to help guide your way. Healthcare insurance can be confusing, which is why our team at The Elder Law Firm PC provides informative and up-to-date Medicaid planning and long-term care insurance advice for Michigan residents. If you have any questions regarding Medicare, Medicaid, or any of your other options for long-term care, please call us at (877) 933-7252. Residents in the Grand Rapids area can also attend a free seminar led by attorney The Elder Law Firm PC several times a month regarding Medicaid planning. Call to reserve your spot at this exciting and informative event.