Living Trusts | Estate Planning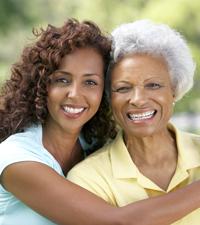 The estate planning attorneys at The Elder Law Firm PC may advise you to include a living trust in your estate plan. This addition not only helps you avoid the probate process and any related legal fees and court costs, but also controls exactly how and when your heirs will receive any inheritance.
Living trusts fall into two basic categories: revocable and irrevocable. Using a revocable trusts may force you to pay an estate tax, but it allows you to make any changes you need to the documents throughout your life. An irrevocable trust, however, may avoid an estate tax but does not allow any changes to be made after it is created.
Many individuals are not aware that they can set up a special needs trust to protect the future, without the big expense now. A trust provides you with complete control over who distributes your assets, who receives assets, when and how the assets are distributed, and more. This gives you the peace of mind that your plans have been clearly laid out for the future trust, and those you love will be cared for when you are no longer able to do so.
Michigan Elder Law Attorneys at The Elder Law Firm PC provide assistance in protecting your assets and protecting your family through living trusts, wills and estate planning. Contact us by calling 616.840.3754 or by requesting a free consultation online here.