Planning for Military Retirement? 4 Facts You Should Know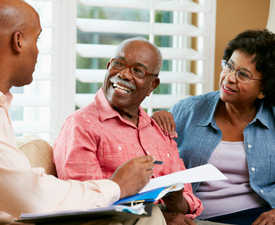 When you retire from the military, you'll have some big financial decisions to make for you and your family. Prior to entering civilian life, it's wise to look at both your retirement pay and benefits to determine the best budget for your life post-retirement.
Since retirement from the military is such a lengthy and sometimes stressful process, the Army often encourages soldiers and their family to begin planning retirement a couple of years (if not sooner) before the transition. Working with an attorney or other professional experienced in guiding such financial matters is essential during this process.
Here are some facts about military retirement you should know:
1. Over 330,000 soldiers retired from the military between 2003 and 2014. To date, there are close to one million retired soldiers in the United States. Even after retirement, however, you still remain a soldier and an essential, significant member of society.
2. The U.S. Army Retirement Services Office (RSO) is responsible for assisting soldiers who have served honorably in the Army. The RSO has been providing vital information to retired soldiers and their surviving spouses in regards to benefits and resources.
3. MyArmyBenefits is a website that provides an online "shopping center" for benefits-related information. Soldiers can access a library of more than 150 State/Territorial and Federal Benefits fact sheets. The website also has a resource locator anywhere in the country. A benefit calculator is also available on this site that can estimate retirement pay and deployment benefits.
4. Army retirees as well as their family members are eligible for the Military Health System. This also includes TRICARE. When you retire, you must sign up for TRICARE Prime or you will be enrolled in TRICARE STANDARD automatically. Also, for overseas retirees, TRICARE offers an overseas program which covers individuals covered by Medicare Part A and Part B.
Learn More
While most of the information you'll need for military retirement will come from the VA, it can be helpful to seek third-party retirement advice from an experienced professional in the field of long-term planning. At The Elder Law Firm PC, we have over two decades of experience providing long-term care planning for clients from all backgrounds and industries. If you have a question regarding Medicare, Medicaid, or any of your other options for long-term care, please call us at (877) 933-7252. Residents in the Grand Rapids area can also attend a free seminar led by attorney The Elder Law Firm PC several times a month regarding Medicaid planning. Call to reserve your spot at this exciting and informative event.