All-Too-Common Mistakes in Estate Planning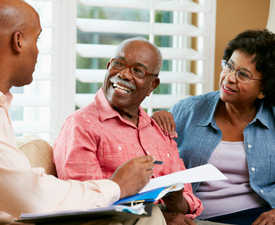 The old adage "failing to plan is planning to fail" holds true for almost every important endeavor, but it's especially true for estate planning. When you're planning what will happen with your assets in the future, it's important that you consider all your options while having a secure plan in place that ensures your assets are taken care of.
Not Making an Estate Plan
Perhaps the most common mistake you can make is not making an estate plan at all. If you don't have an estate plan, your assets will almost certainly be allocated toward less-than-ideal avenues. It's important to plan carefully where your personal assets and finances will go following death.
Procrastination
Considering making an estate plan but failing to follow through in a timely manner is also detrimental to your estate and seriously hinders the ability of your heirs to claim what you wish for them to receive. Even if you aren't ready to put a full action plan in place, it's wise to meet with an estate planning attorney as soon as possible to draft a basic will or trust.
Failing to Update Your Will
Wills are not entirely set in stone as they can be updated throughout your lifetime. If you know where you wish your assets to be directed, it's imperative you have your will in order right now. Since a will can be updated periodically, it's best not to wait to put this essential document together.
Plan Your Future with Ease
At The Elder Law Firm PC, we're dedicated to helping our clients feel secure in their future. Not only do we provide Medicaid planning for Michigan residents seeking assistance in paying for healthcare costs, we're also here to provide guidance on various other long-term asset management. If you have a question regarding asset management, feel free to call us at (877) 933-7252 to learn more about your options.