Gregory A. Hodge | President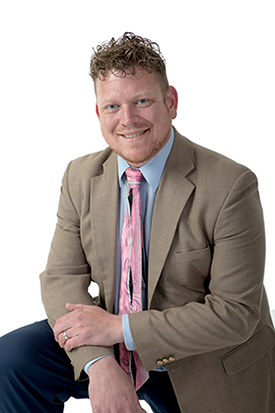 Gregory A. Hodge, JD, is an attorney who specializes in assisting Michigan Residents with protecting their estates and their families from the rising costs of long-term care. Greg practices in the areas of Estate planning, Medicaid planning, Veterans benefits planning, Guardianship/Conservatorship and Social Security Disability. Greg is an active member in good standing with the Michigan Bar Association and American Bar Association; he is an accredited agent with the Department of Veterans Affairs; and he is licensed to practice in both the Western and Eastern Federal Districts of Michigan.
Greg has devoted his entire legal career to understanding and appreciating the necessities of providing protection for the elderly and disabled. "Individuals who cannot protect themselves due to medical or financial distress need to know that they can have the guidance and assistance of experienced Attorneys to support them in their greatest time of need."
Greg received his Juris Doctor from Thomas M. Cooley Law School and his Bachelors degree from the University of Michigan, majoring in both Sociology and Criminal Justice. Greg was a participant in the Elder Law Clinic at Thomas M. Cooley Law School and volunteers regularly to conduct seminars all over the state of Michigan teaching about Medicaid, Veteran Benefits and Long-Term Care Planning.
Originally from Flint, Michigan, Greg enjoys spending time with his family and friends, attending church, taking nature walks, and playing piano and singing with musical groups all over the State of Michigan. After years of education and building up a life of service, Greg says he has finally found a place that allows him to share his knowledge and provide a vital service to the community.
I am the daughter of a Vietnam veteran. In 2014, I relocated from across the country to Michigan because my father had suddenly become so ill that it placed him near death and my mother was slowly deteriorating and could not function on her own. Since then, we have worked with Attorney Greg Hodge. With every interaction, Greg has demonstrated professionalism, expertise, authenticity, and a true heart's desire to make a difference in our lives. As the daughter in this situation, I have felt completely supported and safe throughout the past several years.

I feel that I can trust Greg with our most vulnerable information. He assisted us in processing documents always in a timely manner, following through on his word every time. Greg is always well-prepared and accurate in the completeness of his work. He is both attorney and a wise, compassionate presence. Greg has been an intricate part of my father receiving 100% service-related disability payments that were then a phenomenal assistance in his care for many months ahead.

My dad passed away in 2017 and because of all the work that Greg did for us with documentation and providing ongoing support, now my mother has spousal aid through the VA for the rest of her life. He is there for me and for my mom. He is sensitive to our needs and listens with a keen sense of knowing.

Thank you, Greg Hodge, for all that you are in this world to so many. We acknowledge you and appreciate your service. You are a true gem!

Kimberly