4 Options for Managing Household Goods (and Other Tangible Items) after Entering Long-Term Care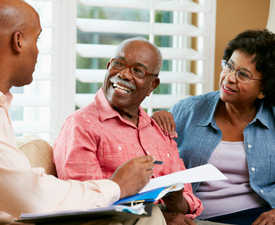 If you or a loved one is entering long-term care, there are countless things you have to take into consideration. One item of note is personal belongings, including all household goods and tangible items. Taking care of this aspect of long-term care, in addition to handling the ownership of the house, is helpful for ensuring a smooth, seamless transition into any type of care facility or strategy. Options for handling items include selling, donating, storing, and giving items to friends and family members.
Sell
Selling any items that serve no real purpose or usefulness (now or in the future) is a great option for handling tangible assets when entering long-term care. The money received from the sale of these items could also help contribute to care costs, if needed.
Donate
If you're feeling generous and wish to contribute your items toward others (sans profit), donating your items could be the way to go. This an excellent option not only for furniture, but for clothes, shoes, and accessories.
Store
Perhaps you have items you would like to pass on to future generations but are unable to do so in the immediate future. Storing any items you haven't sold, donated, or thrown away is one strategy; however, this is typically a more expensive option.
Give to Friends and Family
Relatives and friends are other avenues you could explore if you find that you have items you're unwilling to give away to strangers. Ask everyone you know to look through your items before you give them away so they can pick out the items they would most want to keep.
Receive Legal Advice Today
Planning for long-term care means examining every single detail, which is a huge undertaking. At The Elder Law Firm PC, we provide expert advice and guidance to help you develop a long-term care plan that is legally sound. We also provide free seminars every month to talk about Medicaid planning. Call (877) 933-7252 to learn more.