Do I Need a New Will Because I've Moved to Michigan?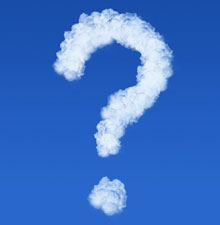 As a general rule, a will that is legally valid in any state also is valid in the state of Michigan. This means that if you created and signed the will in accordance with the laws of the state, your will is likely valid in Michigan, as well.
However, there are often differences in state laws that might make a certain provision in your existing will invalid. Likewise, there are will provisions under Michigan law that may be available to you that were not available under the state law that governed your original will.
If it has been some time since you executed your original will, you also should use this opportunity to determine whether any changes have occurred in your life, such as marriage, divorce, or the birth or adoption of a child, which would necessitate a change in your will. These life events, as well as others, make it essential that you review and change certain provisions in your will. Similarly, if there are major changes in your health or finances, you may wish to update your will.
You also may want to change the person whom you named as executor in your original will. Perhaps the person whom you originally named as executor has passed away or become seriously ill. It is possible that you no longer have a close relationship with the person whom you named as executor, and that another person would be more appropriate as your executor. A potential change in executors is another justification for reviewing your existing will.
Another reason to potentially change your will is the fact that state and federal laws often change. As a result, having a qualified Michigan estate planning attorney review your will at least every three to five years is advisable. There may be changes that you need to make in order to avoid the negative consequences of a change in the law, or to reap the benefits of a change in the law.
The experienced attorneys at the Law Offices of The Elder Law Firm PC know Michigan elder law and have the experience to help you through any type of legal situation that might occur. No matter what type of problem you are facing, we can help. All too often, individuals and their families are reluctant to make the necessary changes that can be essential to your future. In this situation, you can count on your Michigan elder law attorneys to guide you through every step of the estate planning process.