EVR Reporting Process Changes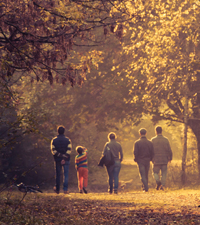 In December 2012, the Department of Veterans Affairs sent out notifications explaining that the Eligibility Verification Report (EVR) is no longer required to be completed annually. Prior to this change, VA beneficiaries had to file an EVR every year to disclose income, assets and medical expenses. Although this determination will reduce the annual reporting burden that has created a number of issues in the past, it is important to note that significant changes in your income, assets or medical expenses still need to be disclosed to the VA.
Changes in Maximum Pension Rates
Every year, or at least as often as the Government recognizes the increases in the cost of living, the VA increases the maximum pension rates. The new maximum rates are listed below:
Married Veteran: $2,054
Single Veteran: $1,732
Surviving Spouse: $1,113
---
Understanding the Impact of the Changes
On one hand, eliminating the EVR requirement will ease a lot of time constraints on the VA by removing the processing of the EVR and allowing the VA to process other claims more efficiently. Another positive impact of this change will be that families no longer run the risk of losing all their VA benefits to a demand letter from the VA because of an untimely filing of their EVR. The Elder Law Firm PC have helped many families get their benefits reinstated after losing them due to a late or missed EVR and each circumstance left the VA beneficiary helpless for a period of time, without means to pay for care.
On the other hand, families may miss out on a required chance to set their record straight. Individuals who are not receiving the maximum pension rate and could have received more benefits may not report an increased cost of care and therefore, could lose out on additional benefits. The flip side of that argument is that families who are being paid too much from the VA, due to an increase in assets or income (or decrease in medical expenses), may neglect to notify the VA of changes in their circumstances, which could result in a demand for repayment of benefits covering a great span of time.
Whether you are currently receiving benefits or looking at the possibility of receiving benefits, there are important issues that families can easily overlook. One of the benefits of having an Elder Law Attorney assist you are for purposes relatable to this blog. As the laws and rules change, so do your rights and the rights of your loved ones. Do not wait for an issue to arise before you contact an Elder Law Attorney to assist you.
Michigan Elder Law Attorneys at The Elder Law Firm PC provide assistance in protecting your assets and protecting your family through trusts, wills, Medicaid and estate planning.  Contact us by calling 877.960.5233 or by requesting a free consultation online here.