Assisted Living Community Compared to Nursing Home Community: Which Is Better for Socialization?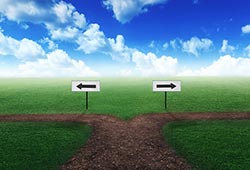 When trying to decide where your loved one should receive care, you may be faced with two options: an assisted living community or a nursing home community. Both provide different levels of care. If you're concerned about your loved one staying mentally active, you may want to start considering which option would provide more socialization opportunities. When it comes right down to it, the social aspect of an assisted living community versus a nursing home community really depends.
For nursing homes, patients are there because they need specialized long-term care. This requires nurses and doctors to look after them, administer their medications, and possibly provide physical therapy to help them improve mobility. Assisted living, on the other hand, allows residents to maintain their own apartment and their own privacy. They may receive assistance now and then when it comes to daily activities, but they don't require the high level of medical care that patients in nursing homes need.
Nursing homes generally have times where patients are eating together or communicating with each other. Assisted living, however, doesn't guarantee this. Some assisted living facilities have regularly events where residents can meet each other, but this depends on the facility. If keeping a loved one socially active is important—and it certainly can help keep the mind active—then investigating in a facility that include regular events can be an important step. Also, consider the needs of your loved one, as this will help determine which facility is right for them.
Learn More
When trying to decide between a nursing home and assisted living, you may run into a few road bumps during your research. There's plenty of pros and cons to both, but knowing which is the best option for you or your loved one(s) can be tricky. At The Elder Law Firm PC, we're experts in providing long-term care planning advice to clients and understand which type of facility works better for which patient. We can also provide in-depth advice regarding the numerous coverage options you may have available. If you have a question regarding your options for long-term care, please call us at (877) 933-7252. Residents in the Grand Rapids area can also attend a free seminar led by attorney The Elder Law Firm PC several times a month regarding Medicaid planning. Call to reserve your spot at this exciting and informative event.