Home Care Paid For By Medicaid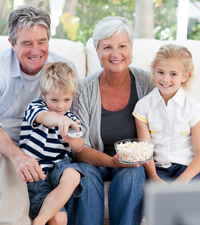 The Medicaid planning attorneys at The Elder Law Firm PC have assisted numerous clients find option to pay for home nursing care though Veteran's programs and private pay. Under some conditions, Medicaid will pay for long-term care services provided in a person's home.
While senior citizens usually think of Medicaid as a program that helps pay for nursing home care, the option also exists for Medicaid to pay for home care. The Medicaid program that handles home care is called the MI Choice Waiver Program. This program provides home and community-based services for aged and disabled persons who — if they did not receive such services — would require care in a nursing home. Various branches of the Area Agency on Aging administer the MI Choice Waiver Program.
However, the Area Agency does not grant an arbitrary right to home care paid for by Medicaid. There is an income test and an asset test. The income standards are currently set at $2,022 per month for the applicant. The income of a spouse does not count toward that limit. The asset standards are similar to those used for nursing home Medicaid: single persons can have no more than $2000 in countable assets and an applicant with a spouse can keep only a combined total of assets for both spouses of $21,912. Anyone over these limits must spend-down before qualifying.
What about preservation of assets as a part of the spend-down? Those seeking Medicaid home care are bound by the same asset transfer and divestment rules as those seeking Medicaid for nursing homes. For example, the 5-year look-back period, the rules regarding promissory notes, transfers to family members and others, annuities, trusts and funeral contracts all apply. The homestead is exempt as long as at least one spouse lives there and/or has intent to return home. Estate recovery laws permitting the state to take the home do apply. However, a competent elder law attorney can guide those wishing to prepare for and qualify for the Medicaid Waiver Program through the options for preserving and transferring assets as well as for protecting the home.
One unique aspect of the MI Choice Waiver Program is the waiting list. The waiting list currently involves a wait of a few days to a year of more, depending on the county of residence. Only those persons on the list will be accepted, and then only in order of priority. If a person is over the asset limit the person may get on the list but will have to spend down prior to being accepted.
The priority of the waiting list is as follows:
Persons in a nursing home that want home care
Persons transferred from Children's Health Services
Those referred by Adult Protective Services
Everyone else
How much home care can be obtained? Once determinations of medical and financial eligibility are made, a care manager from the Area Agency on Aging will meet with the applicant to assess care needs. The care manager will look at all available help from a spouse, relatives or others and determine how much care is needed from the Area Agency. A reassessment is done about every six months. The Area Agency does not provide the home care itself but contracts with various home care agencies that then provide care. If the applicant needs extensive care (for example, 24-hours a day) then it will be recommended that a nursing home be utilized as a better environment. Most encouraging is the fact that most of the applicants for this program are able to stay in their homes.
Few senior citizens want to spend time in a nursing home. Remaining independent and in the home is usually seen as a top priority. Therefore, careful planning and preparation should be implemented to assure that assets are protected and home care is available when needed. Knowledge of rights under the law is an important part of the planning process. We specialize in long-term care planning for those families helping them access benefits through Medicaid, Veterans Benefits and Social Security.
Michigan Medicaid Attorneys at The Elder Law Firm PC provide assistance in protecting your assets and protecting your family through Medicaid planning.  Contact us by calling 877.960.5233 or completing our free online Medicaid planning form here.