Estate Recovery Begins Its Reign in Michigan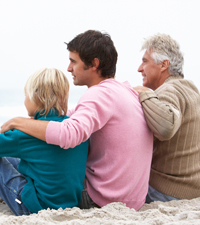 Over the past four years, we have been warning Michigan residents about Medicaid Estate Recovery. At our workshops on How to Prevent Your Life Savings from Being Wiped Out by Nursing Home or Long-Term Care Expenses, we raise the topic at every seminar and tell our attendees the following:
With the major losses in state tax revenue from individuals who are facing unemployment and foreclosure, the State of Michigan is going to start seeking additional ways to raise revenue to fill the void.
We would like to inform you of a significant change in Michigan law, with regards to how long-term care costs are going to be recoverable by the State of Michigan. This change will have a profound impact on families currently relying on Living Trusts or other planning tools that do not have asset protection features in them.
Senator Kahn of Saginaw, chair of the Senate Appropriations Committee, has introduced several new bills that would completely and dramatically change the nature of estate recovery in Michigan. The new bills (SB 404, along with companion bills 405 and 406) would convert Michigan to a lien state, subjecting the property of Medicaid beneficiaries to liens, eliminate most or all of the exclusions that were created by the 2007 estate recovery law, and eliminate the viability of ladybird deeds or any other planning tool.
I would encourage you to take advantage of a one-hour FREE consultation with our firm in order to discuss how this significant change may affect your estate plan.
Michigan Medicaid Attorneys at The Elder Law Firm PC provide assistance in protecting your assets and protecting your family through Medicaid planning. Contact us by calling 877-960-5233 or completing our free online Medicaid planning form here.