Managing a Loved One's Home After Entering Long-Term Care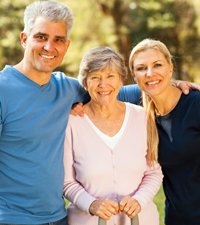 Entering long-term care means having to deal with a million different aspects all at once, some of which are challenging to approach. If you're taking care of a loved one's assets as they transition to a long-term care facility and you have power of attorney over their estate, you may be wondering what you should do with their home.
Managing the Home
If a loved one receives assistance from Medicaid to cover nursing home costs, most states will attempt to recoup from the person's estate the benefits it used to pay for care. This means that, after a person dies, their home could become property of the state and not pass onto any conceivable heirs.
Transferring a Home
Transferring a home to children or a spouse is an option that may help reduce the likelihood of the home belonging to the state in the future. This can, however, lead to Medicaid ineligibility in some circumstances. That being said, it's best to consult an attorney before transferring this important asset. Your loved one would have to do this before they enter long-term care.
Undue Hardship Waiver
You may be able to protect your loved one's home if you qualify for an undue hardship waiver. If you, for example, haven't another residence, you may be able to claim the house. This should also be discussed with an attorney as he/she can help you figure out if you qualify for this type of assistance.
Learn More
Managing a loved one's estate may seem daunting, unless you have a trusted professional by your side helping you every step of the way. At The Elder Law Firm PC, our team of professional elder care attorneys understands the ins and outs of long-term care planning and estate management. We'll work with you to determine your best options for managing an estate, including a loved one's property. If you have a question regarding home management for your loved one that has entered long-term care, please call us at (877) 933-7252. Additionally, Grand Rapids-area residents can attend a free seminar led by attorney The Elder Law Firm PC several times a month regarding Medicaid planning. Call to reserve your spot at this exciting and informative event.