Money for Aged and Disabled Veterans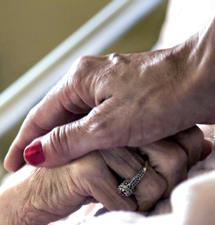 While most VA pensions are only for veterans who were actually wounded or disabled while serving in the armed forces, it is estimated that millions of wartime veterans and their spouses may be eligible for special monthly pension benefits — solely because they are over 65 years of age and are homebound, in assisted or supportive living, or in a nursing home. Those veterans and/or their survivors only need to prove that their medical expenses exceed certain income and asset limitations. The maximum benefit available can provide significant help in paying for long-term care costs.
We assist Michigan veterans and their spouses in uncovering any VA benefits that they may be eligible for. We also help with the following:
A review of VA, Medicare, and Medicaid as they apply to your circumstances
A review of your personal, financial, and family resources
Analysis of assets for asset preservation purposes
Estate planning documents such as powers of attorney, wills, and possibly trusts
Analysis of any income tax, estate tax, or gift tax issues
Care options available in the local community for both the veteran and spouse
Analysis of both positives and negatives of all planning options
A calculation of the actual dollar benefit and/or cost of any option that is discussed
Possible submission of the VA claim form
As elder law attorneys, we can help you understand your options as you struggle to provide dignified long-term care for a wartime veteran and/or their spouse. To receive either of our Free Reports: A Quick Summary of Veterans Benefits or The Michigan Consumer's Guide to Medicaid Planning, click here.
Michigan Medicaid Attorneys at The Elder Law Firm PC provide assistance in protecting your assets and protecting your family through Medicaid planning. Contact us by calling 616.840.3754 or completing our free online Medicaid planning form here